Navigating Around Builder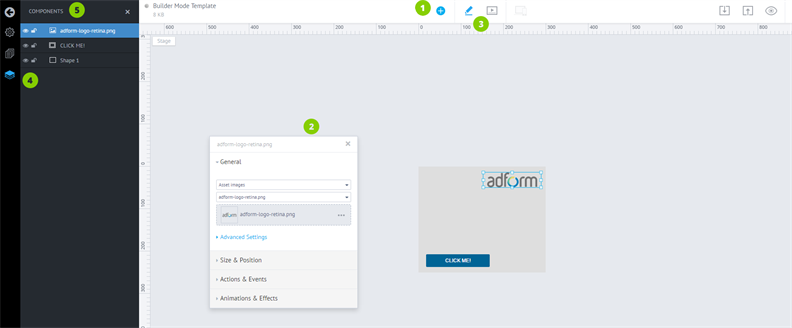 1) Navigating around new builder
Component list – provides information on what is possible to insert into an ad and allows doing that.
Component settings panel – contains all the properties

necessary 

to customize a specific component.
Switch between edit and preview modes – the edit mode allows clicking on components and dragging them to a position or selecting to open the settings panel. The preview mode makes components behave as in the real world. You can check animations, clickTags, etc.
Open/close component layer tree.
Component layer tree – allows reordering component layers to make one component layer above another or moving layers into a container.
2) Navigating around new builder workflow