Builder Based Templates
With the new version of our builder we are also introducing Builder based templates. These templates are builder components based which you can easily reassemble or quickly switch with your own content. You can find these templates in the overall list of templates.

       1) Browse templates section in Studio
To easily find these templates you can use filter functionality. Press on "Filter" and tick "Builder mode templates". Afterwards, all of the builder templates will be filtered for you. Select any of these to see the benefits on how you can easily create an ad by using a builder based template.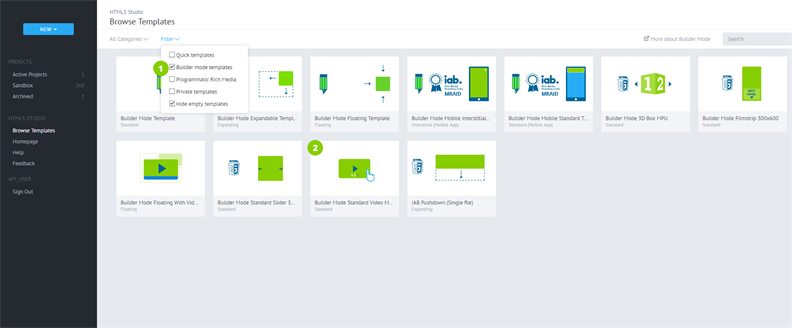 2) Filtering builder based templates
3) Builder based templates workflow