User Account Registration
Following the introduction of a Single Sign-On feature, users are created or converted to User Profiles and linked to a unique user defined as a User Account (master account). User account is the representation of the human user and contains personal information (name, username, password, email address, etc.). 
To register a User Account:
Open the link that you receive in your email after the business account administrator creates a new User Profile or initiates the Direct Login conversion to the the User Profile.
If the user account is already registered with your email address, you will be asked to 

log in

, and the existing user account will be automatically linked to the new User Profile.

 However, if you are logged in with another account, you will see a notification message saying you cannot proceed with the registration. You will have to log out of the system.

 If you do not have a user account registered with the provided email address, you will have to register it. 
Registration of the 1st User Profile:

1. User will receive an invitation link to the provided email address.  
2. After clicking the link, the user will have to fill in a registration form. It will be used to create client's user account.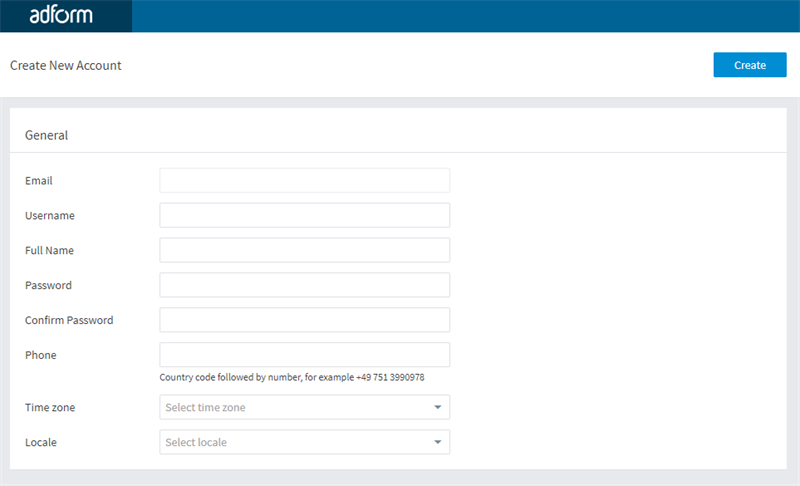 3. The user can now log in with a newly created username and password. 
4. After the successful login, the user will be taken to the home window, and the newly created profile will be set as a default profile.