Choosing Default Profile
The default User Profile is the first registered or converted profile, linked to the user account. After a successful login, user will be automatically redirected to a business application of the default profile.
To set User Profile as default:
 1. Click on the icon button and select My Account.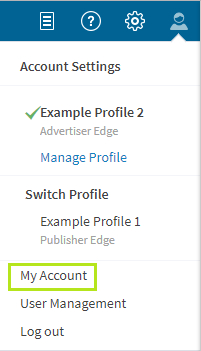 2. To make the profile default, click on the profile icon in the profile list. The new default profile will move to the top of the list.