First Steps
When opening the panel for the first time, you are asked to:
a) open an existing project;
b) create a new project;
or c) create project using an existing template.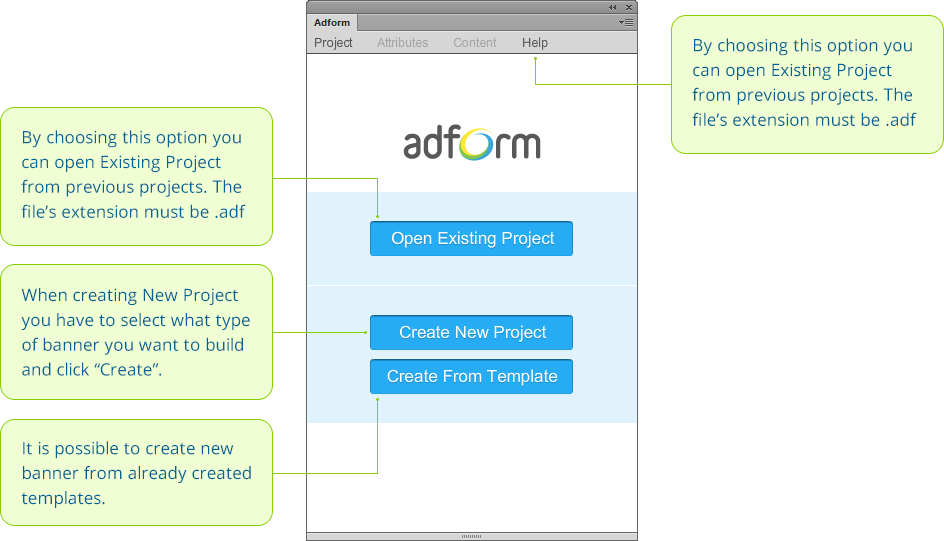 Opening Existing Project or Creating from Template
Note that, due to the introduction of Rich Media formats classification, Adform Creative Toolkit displays the following warning when opening an existing project or creating it from a template:

Press OK in order to proceed. You will be able to choose Category and Format from the drop-down lists: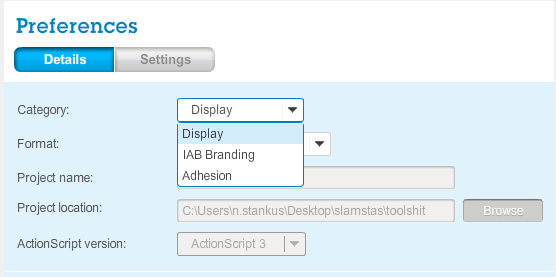 Info: Adform Creative Toolkit displays only those categories which match previous settings of a project/template.