Banner Export / Upload
Important: There must be at least one clickTAG action assigned if you want to Export/Upload a current banner, otherwise the Export button is inactive.
It is strongly recommended to check the showed IAB guidelines checklist option when exporting to the main toolkit window. Prior to exporting a banner, the toolkit displays a check-list with the IAB guidelines: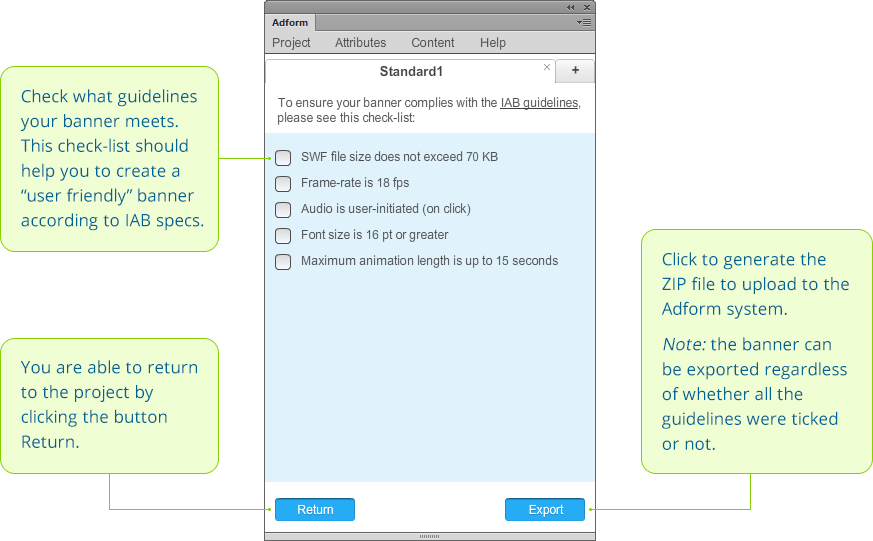 When the Continue exporting button is clicked, Adform Creative Toolkit generates a ZIP file and places it in your project folder. This ZIP file contains all the required files and it is ready to be uploaded to the Adform system.
Direct Upload
To upload an ad directly to the Creative Agency Workplace, select Project → Upload from the Top Menu, or click the Export/Upload button.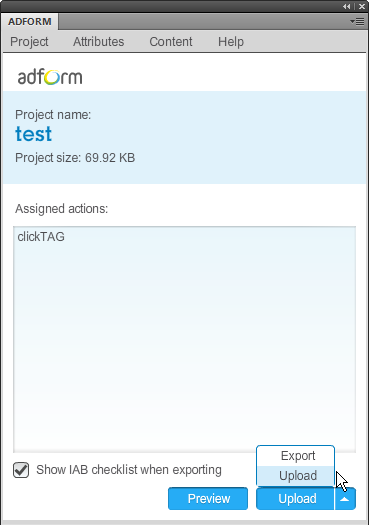 Once you are redirected to the Creative Agency Workplace (CAW) webpage, you are prompted to assign the creative to a corresponding campaign and task.